by Schubert Lovenkraft
Freelance Writer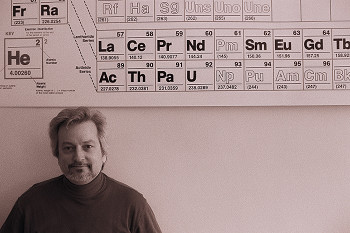 Mr. Ted Wannajobe, a part-time instructor in American History at West Central State, was released from his teaching duties today after his entire class failed the college's U.S. History Competence Exam. "Sadly, Mr. Wannajobe's pedagogical approach didn't mesh well with our students' educational needs," said Dr. Phyllis Puggles, associate provost for educational programs.
Students in Mr. Wannajobe's U.S. History 110 course were stunned to discover that a series of important historical events were never mentioned in the syllabus. "He only taught us things that happened in even-numbered years," said sophomore Brandon Mitchell. "So we knew about the Continental Congress of 1776 and the War of 1812. But nobody ever mentioned the Emancipation Proclamation of 1863 or the first moon landing in 1969. And we were shocked to find out that the Japanese bombed the American navy on Pearl Harbor Day, 1941. I mean, it's a holiday for god's sake."
This is not the first time students from one of Mr. Wannajobe's courses have complained. Last year some of his students at Stonewall Jackson Community College argued that Wannajobe overemphasized certain historical events while barely noting others. An internal review found that the events he emphasized all occurred during odd-number years.
In his defense, Mr. Wannajobe argued that hiring part-time instructors puts everyone in an impossible situation. "I teach different sections of U.S. History at four different schools. West Central keeps saying that so much learning happens outside the classroom. I can only teach during the time that I am here. I can't be responsible for the learning that happens when I'm gone."
One faculty member expressed sympathy for Wannajobe's situation. "It is hard to appropriately cover all of American history in a survey course," said Jose Levitz, acting chair of the History Department. "Although I don't support his rationale for choosing what to teach, this case does raise an important issue for further consideration."
"I have a Ph.D. in American History, so it is amazing to me that anyone would challenge my competence to teach it," said a frustrated Wannajobe. "I have so much more to give; I just don't have that kind of time."