by Evan Brews
Freelance Writer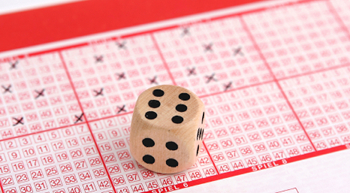 In a bold move to bolster their monetary base, the alumni foundation for Gunnister College (GC) has decided to invest nearly 50 percent of its endowment into the national lottery system Powerball. Recent drops in solicited donations have forced the relatively small foundation to think differently about how it goes about increasing the size of its endowment.
Currently the foundation claims a fund base of 1.6 million dollars. The goal of this imitative is to invest $750,000 by spending $25,000 for each drawing for the next 15 weeks. Powerball holds their drawings twice a week on Wednesday and Saturday. Any funds won in each of the drawings will be immediately deposited back into the overall fund for the foundation.
As the CEO of the GCAF, Darrin Bandly, explained, "The move is a bold one but puts our foundation on the front edge of a new fundraising revolution." Bandly further adds, "Not only could this endeavor prove to be very profitable for our institution, but plans are in the works to also give back to those that help support this new initiative."
As part of the new plan, Director of Outreach Sherry Barnes, has been charged with finding ways to solicit donor support to help fund this program. Individuals who give a one-time donation to the foundation of over $1000, and earmark the funds for the Powerball Plan, will be entered into a drawing to be the recipient of a 10 percent kickback on the largest jackpot won during the 15 week stretch.
"The goal of this is to increase new donor support, while giving those who give a chance to win a possibly substantial prize," said Barnes. Barnes also adds, "Since Powerball is supported by the state lottery association, this program will also be funneling money back into the state education system. It truly is a win-win situation."