by Aloysius St. Bernard
Freelance Writer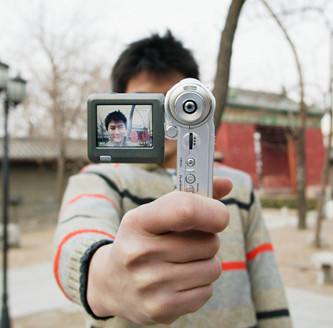 Matthew Wang, a promising up-and-comer in the Peyton Randolph University Residence Hall Association, is facing calls for his resignation, in response to recent allegations that he sent inappropriate photos to other students via the popular social networking service Twitter.
Wang, who served as hall council representative for the 2nd floor of Hardin-Burnley Hall last year, was asked to resign from his position as secretary for RHA for the upcoming year. The request was sent via Facebook messages from Kara Toomey-Johnson, president of WomynInAction, a feminist student organization, and followed up by several other students alleging Wang showed poor taste and bad ethics in sending the photos, and a few comments about "big wieners" posted by members of his business fraternity pledge class.
The scandal, which threatens to upend Mr. Wang's otherwise-promising political career, erupted late last month, after a photograph of the representative wearing khaki pants and a red-and-yellow polo, while standing by a large, phallus-shaped car, were sent to the RHA twitter account. Additional photos of Wang by the vehicle, in various locations and poses, were later sent to several other PRU students and posted on Wang's Facebook page.
Reached Monday via telephone, Wang readily admitted to sending out the photos, and said he would continue to do so throughout the summer, as part of his internship with a popular consumer brand.
"I will not resign over these photos, and I do not believe I have done anything wrong," says Wang. "In fact, my mom is proud of everything I am doing to reach consumers across America and build up my career skills and résumé. She also loves all the pictures I send her of me with smiling, happy, children, thronging around me, waiting to get a look at my big wiener, or maybe even asking if they can touch it, or if I would take them for a ride."