by Jeffrey Ross
Freelance Poet
Not our usual satire, but it's nice to take a break while the CEOs of our nation's community colleges converge at their PASI conference.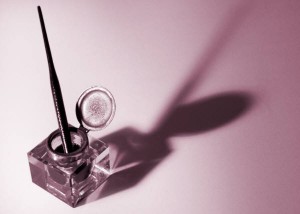 I
Sprawling fifteen city blocks
The county's only postsecondary thing
Was the campus of the college.
II
The college had three challenges
Each lovely
Academic, Technical, and Developmental education
III
Tired cars overheat in summer parking lots
A small slice of daily dreams
IV
Academic and Vocational
Are one
Academic and Vocational and Community College
Are one
V
What do stakeholders desire,
Prestige of higher education
Or utility of vocations
The students graduating
with certificates– or degrees?
VI
Learners who text and tweet
In unrepentant manner
Their shadows fresh and gloating
Emboss the tired teacher
Her class
Reshapes assessments
— And outcomes make no promise.
VII
Oh sleepy men of whimsy
Why do you dream corporate careers?
Can you not see how the college
Depends on yearly taxes
And the will of those that pay you?
VIII
We hear the noble speakers
And focus groups and missions
But we know, too
subjects –and trades– must somehow matter
While we toil and teach our classes.
IX
When the college expanded mission
The budget stretched and tattered
And the staff took pay cuts to maintain
X
At the sight of Grecian athletes
Competing on the track
The mayor shook his head in wonder
And called the local high school.
XI
The instructor flew towards NISOD
To receive his medal
Fearful of the greater teachers
Who made their online way
In the postsecondary glimmer
Of the Colleges
XII
The budget is moving
The deans must be meeting.
XIII
It was articulation all afternoon
And the committees reached agreement
And the courses would transfer
The universities sat and signed the papers
For they need enrollment, too.
Excerpted from the upcoming novel The Philip Dolly Affair: A Crisis in College Leadership published by Rogue Phoenix Press. With special thanks to Wallace Stevens.