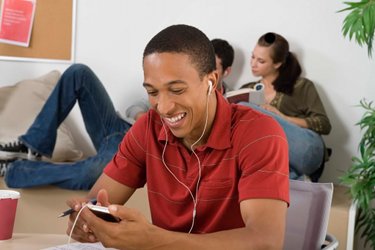 According to national statistics Cal State-Yorba Linda has recruited the best student in the world.
"It's something we strived to do for years," said Director of Enrollment Jorge Lee. "We've come close a few times but my staff really turned on the jets this year and brought home the big prize – Randall Jefferson."
Admissions data reveals the following impressive data about Jefferson:
SAT score of 2100

Belonged to 4.3 clubs

Played 2.2 varsity sports

Performed 7.888 hours of community service per week

Spent one semester abroad, one semester being home schooled, one semester in boarding school and the remaining in public school AP classes

Earned Eagle Scout status but currently boycotts organization for reasons of social justice

Has rich parents who are likely to donate money to the college but vote Democrat

Bi-racial and member of three cultural clubs including the Women in Farming organization

Is straight but has gay friends mentioned by name in tear-jerking application essay
"I knew I was in the running," said Jefferson. "Quitting track at the perfect time to earn the 2.2 years of athletic credit was tricky because I had to leave a race exactly after the third hurdle. The rest came pretty naturally."
"The world has never seen someone so perfectly well-rounded," said Cora Cantore, president of the Global College Admissions Association. "Every college has dreamed of recruiting the perfect student."
What will happen now that Jefferson is a college freshman?
"We don't really care about any of that," said Cantore. "We just have to do whatever it takes to get their asses in the door."