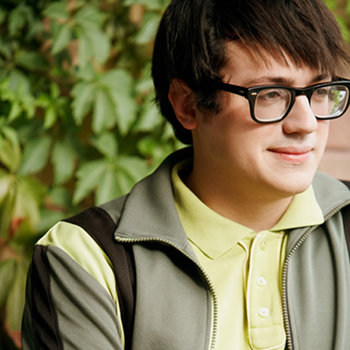 Lake Juanita University has secured a four-year grant to develop an innovative new training program to help students and staff from the Millennial Generation develop stronger empathy skills.
"We've discovered that our students with Asperger's syndrome have received special assistance in developing the ability to understand others' feelings," said Lake Juanita's Director of Special Services Angelo Jones. "They could be the perfect peer educators for a generation lacking other-awareness."
As part of the new program, known as "Asp-Mill" by its participants, graduate students and staff younger than 35 will be paired with freshman Asperger's students for on-going mentoring. The peer educators will receive academic credit and a small stipend for their work.
"Our goals is to bring our Millennials' skills up to the level of the Asperger's students," explained Jones. "If they can understand that other human beings exist we may have a model program for other campuses to replicate."
Robert Grudin has been chosen in the first cohort of Asp-Mill peer mentors. When asked how he felt about his role as a program pioneer, Grudin replied, "Fine. You have a booger hanging out of your nose, by the way."
Anne Matthews started work as director of young alumni relations at Lake Juanita in July. She has been paired with Grudin for empathy mentoring.
"Of course I'm excited!" said Matthews about Asp-Mill. "I'm going to be a natural at this as soon as Robert changes his class schedule around so he can meet me on Tuesday mornings when I'm at my absolute best."