Move-in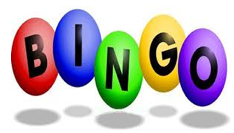 We see a lot of strange things on move-in day. Be sure to check off the spaces to win*.
*There's no prize. Other than being done with move-in.
Horse Trailer

("But Daddy! All my staff will smell like horses!" "I AM NOT PAYING $50 to rent a U-Haul! These horses paid for your tuition!")

The Family Pet

We know Fluffy really cares, and WANTED to make the five-hour trip to say goodbye to someone who will be home again in a week. Get your damn cat/dog/armadillo out of my lobby.

TV Bigger than the Door

Because paying off student loans is five long years away.

15 Dining Center Cookies from the Hospitality Table

All eaten by you, all before noon.

 Clothes Hanger

No matter what. No matter how much stuff has been moved in. There will always be one lone clothes hanger on the lobby floor. Every. Opening.

Sweat Stains

Extra points if it goes from armpit to waist.

Futon

So your roommate has somewhere to sit when he plays your Wii games in his underwear.

Hall Coordinator Parking

DO NOT BLOCK

"Free" Space

Your Boss

Crap. Look busy. Act like you haven't been playing fake Bingo games all morning. Click out of Facebook.

Angry Parent

(Bonus points if they're angry at their kid, not YOU.)

Weepy Parent

They're going to miss their little snowflake so much.

Former RAs

They have come to gloat over the fact that they no longer have to do this. And the fact that they live off-campus and you don't. You can gloat over the fact that you can change what kind of reference you write for them.

Target's "Dorm Crap" Décor Line

Those throw pillows looked unique and funky on the shelves—good thing the rest of the freshman girls have them, too.

Medusa Lamps

Because lightbulbs are only dangerous if you're stupid enough to drape them in cloth.

Metal Loft Pieces Clanging Together

Okay, technically this is a sound, not an item. But it is a sound that will haunt your dreams for weeks to come.
by AJ Marshfield
©CronkNews.com Feel free to print. Just tell the world we're here while you're at it.