by Dana Lancer
Freelance Writer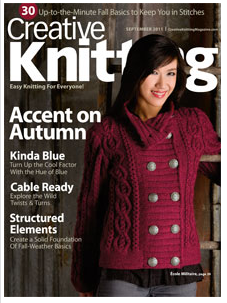 Pedantica State University of Pennsylvania claims to have introduced the country's first major in Unpopular Culture. A spokesperson for the university's School of Arts and Sciences indicates that interest in the new major is strong.
"We think this is cutting edge," said Dr. Reese Arborio, the school's deputy director of academic external relations.
The sequence in Unpopular Culture studies was originally envisioned as a mere interdepartmental program, perhaps offering a minor. "But the response from students has been off the charts," said Arborio. "It's new and unfamiliar, so it has already become trendy. Everyone is talking about it."
Student response was so enthusiastic the faculty elected to offer a major in the program's initial year. The University expects it to develop into a full-fledged department within a few years. "But for now," said Arborio, "it's housed in the English department."
The major is emphatically interdisciplinary, requiring students to take courses from at least three distinct disciplines while focusing on a core.
"For example, students might take a concentration in Irish ballads with complementary courses in bird watching in the British Isles and a practicum in Riverdance," suggested Arborio.
Numerous academic departments have cooperated to forge the new program.
"It has courses from across the entire curriculum," noted the university's registrar, Virgilia Goethe. "For starters, each of the social science programs has contributed a statistical methods courses; Music offers all of its courses on opera, and of course we include everything in the Sociology department. Several cross-listed courses have already drawn large numbers. The first to fill was a seminar on Wagner."
Other contributing departments include Physical Education, which lists fencing and curling, and the School of Agriculture, which has offered their entire curriculum. The program has also called upon several extracurricular organizations to support the new major.
"Model United Nations was happy to participate," noted the club's advisor. "We can see all kinds of ways to get involved."
The greatest challenge to forging the new major was distinguishing culture that is unpopular from culture pursued by unpopular people.
"History of Christian Science made the cut," said Goethe. "Science fiction did not. Just because a field of knowledge is pursued by pathetic losers doesn't qualify it as unpopular culture. It has to be unpopular on its own merits."
The university's faculty has speculated on why the major has taken off so quickly.
"People seemed to be getting tired of studying merely popular culture," said Professor James Dickens, chair of the Arts and Sciences faculty curriculum committee. "That makes sense—you can only watch so many reruns of 'Green Acres.'"