by Lilian Kershaw
Freelance Writer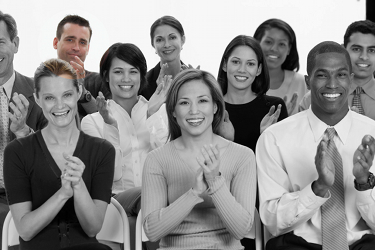 In a speech to a joint meeting of the Faculty Senate and Student Government Association, Van Buren University President Bartholomew O'Bannon presented his solution for the rising rate of failing GPAs amongst the student body.
The failure rate amongst VBU students reached an all-time high of 25% after the spring 2011 semester.
Students and faculty have called for immediate action on the part of the administration but the two groups have not been able to reach an agreement on a solution. After the recent failure to lower the academic probation threshold, O'Bannon compared the negotiations between SGA and Faculty Senate to "a goat rodeo."
O'Bannon told the assembled group that he was proposing legislation that both organizations should "pass right away." He also said that the legislation, known as "the VBU Grades Act," should be easily passed because it contains provisions that both groups have supported in the past.
"Everything in here is the kind of proposal that's been supported by both faculty and students – including many who sit here today," said O'Bannon.
The president recommends eliminating the plus/minus grading system for all grade levels except the very top.
"Students will no longer be penalized just because their final grade is nine points lower than their neighbor's. And the brunt of the GPA burden will be carried by the mega-smart at our university whose grades are in the 95th percentile at the university," said O'Bannon. "This very proposal was passed by the Student Government Association in 2010. Pass the Grades Act and more VBU students will graduate with honors."
The Grades Act also contains measures that the Faculty Senate has supported in the past, which O'Bannon highlighted.
"A VBU graduate should have a solid understanding of literature, philosophy and science. That is why I have included in the Grades Act provisions to strengthen the general education requirement. Pass the Grades Act and VBU will no longer be known as 'Very Basic University.'"
Representatives from the SGA and Faculty Senate seem skeptical that the Grades Act will be adopted.
"We will not accept any policy that raises taxing academic requirements on any student," said Student Government president Sharon Shonk. Faculty Senate chair Karen Holder added. "And we will only accept a balanced approach to the GPA crisis. However we both agree that today's meeting was a colossal waste of time."