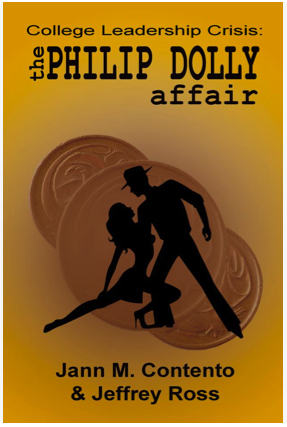 From Editor Leah Wescott
Last December, I received an article submission from a new writer named Jeffrey Ross who had written a poem about community colleges. I loved the piece but knew immediately that I had to find a nice way to reject it because it didn't fit our brand of satire and I couldn't picture it finding an audience among our readers. When it came to pulling the trigger, though, I just couldn't find the words. I sat on the submission for months – five months to be exact, trying to decide how to kill the poem and wondering why I couldn't.
In May, I saw a notice for a national community college presidents' conference scheduled for July. Since the consortium fell during one of our slower readership months I thought it was a good time to take a risk on the CC poem.
When the poem launched, I saw a huge jump in our daily readership stats. The poem was a hit. A gigantic hit.
I was not such a short-sighted fool the second time Mr. Ross submitted a poem. I posted that sucker within the week, sat back and watched. Within minutes of launching, we had another winner. The immediate lesson for me was that I should quit worrying exclusively about what our current readers will respond to. What else has the potential to bring new readers?
But what exactly is drawing those new readers? I had to know. So I asked.
If you want a little of that magic for your blog, website or Cronk article, read and learn:
How to Develop Your Online Readership in This Cloudy Age.