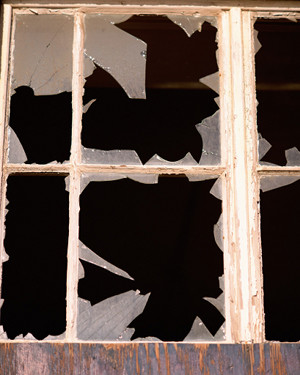 Alumni from Flanders University made a special nostalgia tour upon their return to campus for their 20th class reunion. More than 40 former students visited Magnifica Hall to pay tribute to the penis-shaped carpet stain in the fourth floor study lounge.
"I remember when Curtis spilled his rum & Coke on the floor of the study lounge," said alumnus Jonah Ciaradello, who now serves as a state legislator. "He was so wasted we didn't notice the penis shape until Monday. It's still so awesome."
"My son lives in Magnifica Hall now," said alumnus Cory Jasper. "I'm a training consultant so I get to travel a lot to see him. Whenever I'm in town, I make sure to visit so I can see that old stain. I see they still have the same couches and chairs in the building, too and when the humidity is just right the comforting smell of urine wafts through the hall. It still feels like home."
Flanders University has received criticism recently for its inflated administrative and faculty salaries and disproportionately low endowment. Lower-level staff positions have been cut and those staff who remain have raised concerns that budgets that can't cover basic student necessities.
"That's bullshit," said one alum at the reunion. "There are things you can't measure in dollars. The same year Curtis made the penis stain we had the party we still refer to as 'The Wind-o'-thon.' We broke every piece of glass we could find on campus – and we still talk about those memories. Staff had nothing to do with planning that party and it's become one of the longest traditions this school has."
Flanders President Gavin Cross has scoffed at allegations of irresponsible leadership.
"In the past year, we've increased our enrollment of full-pay students by 17 percent," said Flanders. "That's saved our campus hundreds of thousands of dollars in financial aid and scholarships. Applications have increased every year for decades so we must be doing something right. The numbers don't lie."
"I've heard rumors that they're planning to recarpet Magnifica Hall," said a student who currently resides in the building. "The stupid staff here hate it when we have a positive experience. That's why my friends and I are never giving a penny back to this school."