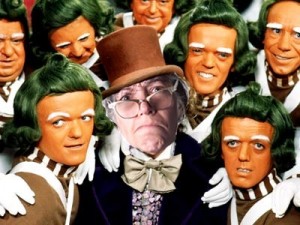 Like Willy Wonka, The Cronk of Higher Education is opening its gates to a few new staff members. What started as a 3-person grassroots operation has grown into a beast that requires more personnel. If you get what we do and think you can help us thrive we hope you'll consider joining the ranks.
Fine Print: The Cronk of Higher Education staff is a volunteer army. We commit our time because we believe in our mission and enjoy each other's company. Although none of our staff are paid, there can be individual opportunities to earn money, travel or perks through speaking engagements, special events or other creative endeavors.
p.s. We love bureaucracy so even though there's no cash, there's plenty of paperwork including contracts and confidentiality agreements.
Available Positions: