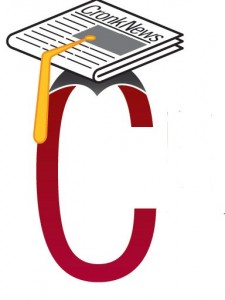 Publicity Assistant
Description
Design and execute creative publicity outreach and campaigns to promote an ever-growing universe of CronkNews.com, Cronk-hosted events, Cronk speakers bureau and merchandise.
Qualifications
Proven networking skills (preference for someone who understands PR networks in higher education)
Kick-ass writing and marketing skills
Oodles of creativy and ability to efficiently turn ideas into reality
Ability to stretch a tiny publicity budget into a global PR juggernaut
We don't care about your job title, fancy degrees or level of experience. We just want great. A talented student or a seasoned professional with the right skill set could be perfect. In fact, we might select both.
To Apply
Send us a letter. Send us some ideas. Make us smile with your résumé and charm. Application materials, questions and bribes can be sent to CronkNews@gmail.com. We'll start looking at applications October 23 (the same night as the Mark Twain Awards, which you will help us win someday) and keep accepting them as long as there are phenomenal people out there.