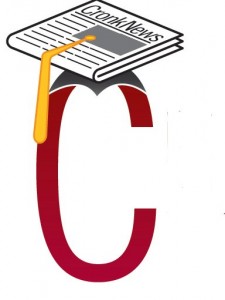 Special Events Assistant
Description
Serve on planning team to develop a high quality special events menu including conferences, webinars and speaking engagements. Tasks would include feasibility exploration, site identification, logistical planning and execution. Perks could include travel.
Qualifications
Excellent communication skills (proven, not just claimed)
A personality as warm as my mom's chocolate pudding
Experience planning and executing events and some related war stories. Leadership in conference planning a plus.
Ability to turn a meager budget into a wealth of programs
Attention to details we humorists might forget
A realistic belief that anything imagined can come true with careful planning and problem solving
To Apply
Send us a letter. Send us some ideas. Make us smile with your résumé and charm. Application materials, questions and bribes can be sent to CronkNews@gmail.com. We'll start looking at applications October 23 (the same night as the Mark Twain Awards, which you will help us win someday) and keep accepting them as long as there are phenomenal people out there.