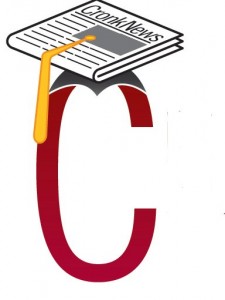 Staff Assistant
Description
Want to help CronkNews.com with general duties but not sure the specific positions we've listed are for you? Eager to help but not sure what sort of time commitment you can realistically make? Tell us about your talents and ideas. From editorial assistance to administrative support, tell us what sorts of holes you could fill. There's a lot of room to design a position that could be the most important one on our staff!
Qualifications
Strong work ethic
Familiarity with the Cronk brand
Desire to contribute to a productive and fun team environment
To Apply:
Pitch us your ideas and qualifications at CronkNews@gmail.com. We'll start looking at applications October 23 (the same night of the Mark Twain Awards, which you will help us win someday) and keep accepting them as long as there are phenomenal people out there.