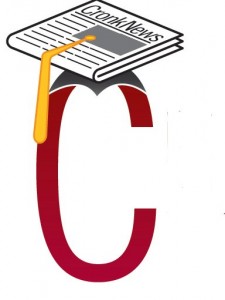 Staff Writers
Description
We need more writers! The core editorial staff at CronkNews.com has decided that giving birth to twins, moving across the country and working on dissertations are reasonable excuses for writing less. We need some additional smarties to write, illustrate or make videos for The Cronk of Higher Education. Staff writers would have a steady presence on the site, writing two to four articles per month and participating in story pitch sessions to develop and encourage coverage about hot topics in all areas of higher education.
Qualifications
Exceptional writing mechanics, sharp sense of humor and broad awareness of the culture of higher education
Ability to work productively in a team atmosphere
Steady flow of creativity
Steady attention to deadlines
To Apply
Tell us about yourself in a letter. If you've never written for us, please include a sample Cronk article. Send all to CronkNews@gmail.com. Make us smile with your résumé and charm. We'll start looking at applications October 23 (the same night as the Mark Twain Awards, which you will help us win someday) and keep accepting them as long as there are phenomenal people out there.