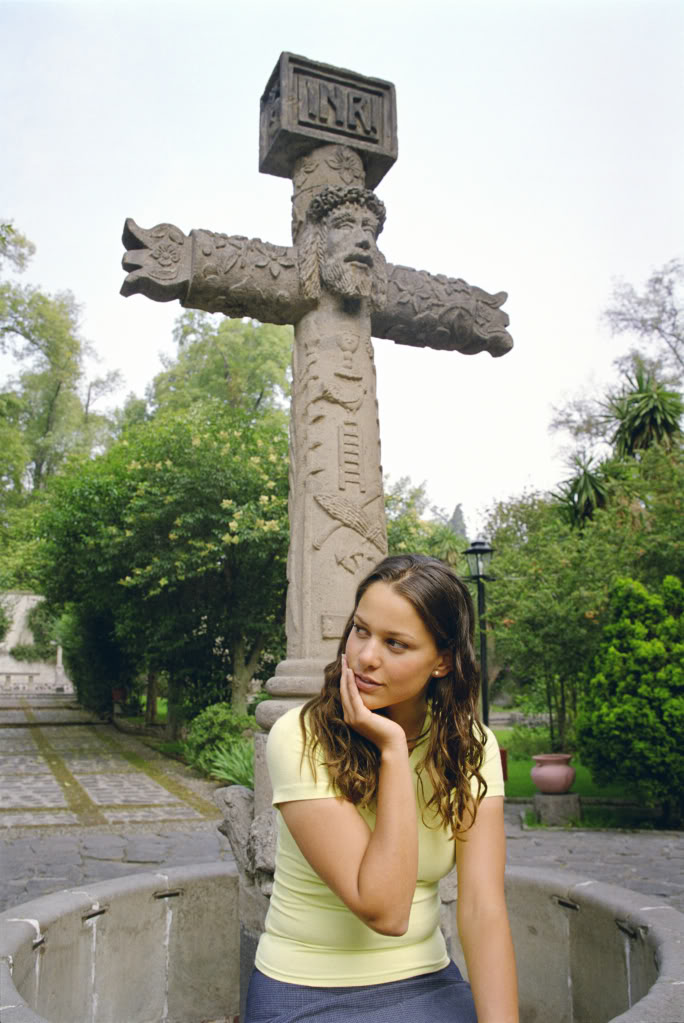 Mother Madre University has begun the process of requesting sainthood for recently-deceased student Kip Cunningham. Cunningham died after drinking too much and stealing another student's car, which he drove through the campus's cemetery and crashed into a 200-year-old statute donated by the university's beloved founder Sister Agnes Gloria.
The canonization request originated with Cunningham's parents, Wentworth and Patsy Cunningham.
"Kip was a perfect boy," said Patsy Wentworth in a letter to the Mother Madre campus. "He was handsome and gregarious and we know you all must miss him terribly."
"I'm such a heartless jerk," said one female student. "I hated Kip before he died. He was a bully and my roommate said he date-raped her when she was a freshman. Now that he's dead, though, I keep reading about how good a person he was. Too bad the media wasn't around when he was still alive so I would have known all along how great he was."
"Kip used to pound on my dorm room door late at night when he was wasted," said another student. "He came in my room one night when I forgot to lock the door and he puked all over my desk – including the final copy of my thesis. Instead of apologizing the next day he urinated on my clean laundry basket. Now that I've read news stories about his high school football accomplishments and his dog Goldie I realize he was probably an awesome guy. Maybe I'm one of the few people he trusted to understand his substance abuse problems."
Mr. and Mrs. Cunningham have spent two million dollars to begin the Kip Foundation. The foundation aims to donate posters of Kip's face to every high school and university in the country. The "Be Like Kip" campaign will urge students to drink responsibly and be kind to others.
"Kip's death is a tragedy, but his life of greatness can still bring goodness to the world," said Wentworth Cunningham. "He's a chip off the old block."
Mr. Cunningham provided his interview from his home in Beverly Hills, where he is serving six months of house arrest for corporate embezzlement.
The Catholic Church has issued no comment.