by James Hithergreen
Freelance Writer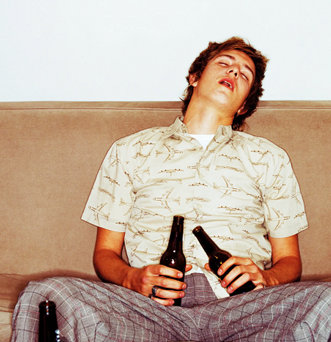 Health educators at Wassail University are taking on the problem of drinking games by teaching students what some consider to be the best way to avoid over-consumption: Winning.
"We figure most students are going to play these games at some point," said Associate Director of Student Health Services Burt Beirut. "Since we can't get them to stop we might as well help them win."
The new approach involves teaching students the rules of popular drinking games, such as beer pong, quarters, flip cup, anchorman, drinkball, kings and three-man.
"These games are performance based. Students must successfully perform tasks in order to avoid over consumption. If a student performs poorly, he is usually required to drink," Beirut explained. "Our goal is to teach students to perform at top levels to avoid the 'punishment' of drinking."
Since launching the program in August, Wassail University's Student Health Service has sponsored several water pong tournaments, flip cup awareness events and is considering partnering with area high schools to bring similar health and wellness programs to the community.
A senior psychology major supported the innovative program, claiming he won three out of his last eight games of beer pong thanks to the techniques he learned during an Alcohol Awareness Week event.
"I've really been focusing on my follow-through," said the senior. "I'm getting pretty good. By making other students chug, I can take pride in my personal wellness and my university."
Freshman Sandra Rice claims that Alcohol Awareness Week had a big impact on her drinking.
"I had no idea how to play anchorman until I saw some students playing it with water in the Union," said Rice. "Now it's my housemates' new favorite game and because I usually win, they're the ones who have to chug. Seeing my roommates pass out makes me much more aware of my safety boundaries. I wish the university would offer more of these educational program."
As a result of the university's new stance on drinking games, attendance at health and wellness functions has increased dramatically.
"I've never seen so many students excited about alcohol education," admits Dr. Jay Hennessy, Assistant Dean of Students. "I think this winning approach is revolutionary, and has implications for the way we run everything from recruitment to orientation."