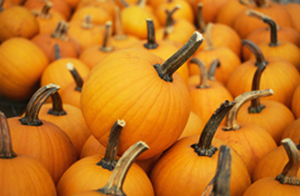 Members of the Pro-feminism Clan at Wyoming State University await word of the historic academic senate vote to decide whether to support a new policy banning the word "ghoul" from all Halloween celebration events.
"We are grown adult women, not ghouls," said Molly Dawson, who spearheaded the writing of the proposed legislation.
Dawson said she was inspired to propose the new rule last Halloween when a colleague complimented her on her witch costume saying, "You make an adorable little ghoul."
"Language is important," said Women's Studies Professor Yu Xiao. "Words often have deeper meanings than what we see on the surface. For instance I prefer to call what I teach 'herstory' in order to honor female contributions to our world. Similarly, I wrote a companion bill to Dr. Dawson's legislation that would replace 'ghoul' with 'banshee.'"
"This might be the most important decision the academic senate makes this year," said Pro-feminist Clan member Willa Jacobs.