by Brody K. Truce
Senior Staff Writer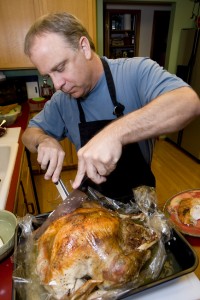 With fall semester more than halfway over, college students across the country look forward to Thanksgiving break.
"It'll be nice to sleep in for a few days—my 8 a.m. classes are kicking my butt," explained Jacob Morrow, a first-year student at Eastern Maryland College. "I'm looking forward to my mom's cooking and I haven't done laundry in like three weeks."
But at least one first-year student at Eastern Maryland College, Vanessa Mueller, shocked administrators and peers by announcing she is uninterested in going home for Thanksgiving break.
"There's nothing to do at home," Mueller said to a group of friends yesterday as they exited the dining hall. "I just feel like all of my friends are here. I don't feel like being bored for four days."
An unidentified peer placed a call to Eastern Maryland's anonymous emergency tip line to alert campus officials of Mueller's frightening behavior. According to insiders at the college, all residence halls will close at 8:00 Wednesday evening and will not open again until noon on Sunday so officials had to respond quickly.
Reportedly, before crisis counselors intervened, Mueller had already checked herself into EMC's inpatient counseling center for Xanax and pre-home counseling.
Director of Counseling Larry Monroe says that he has seen these symptoms before. "It's hard to believe, but these types of irrational behaviors happen almost every year. We've considered developing a home re-integration track for our inpatient counseling center."
Allegedly, Mueller will be picked up by her dad on Wednesday afternoon in the family's blue minivan. As part of her treatment, she has reportedly upgraded her mobile texting plan to "unlimited" so that she can keep in touch with friends during her time away from college.