by Kara Sumpter
Freelance Writer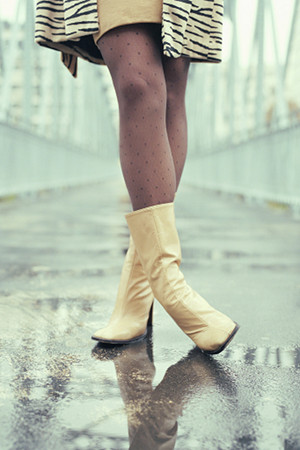 This fall we have experienced unseasonably warm weather, and record breaking highs in the mid-70s have meant a brief return of summer sized clothing.
A survey conduct by Spruce & Associates Assessment Team shows that a majority of male students were pleased to see the return of warm weather and miniskirts to campus.
"I was hyped," senior business accounting major Josh "Tank" Reeske said of the warm weather treat. "At first I thought, warm weather is great for porch drinking, but then I realized the chicks on campus were wearing those tiny sundresses again, then I was really hyped."
Freshman Mike Rutherford was especially pleased given his brief experience with college girls clothing choices when the weather is warm,
"It snowed Halloween weekend. All the girls on my hall that planned to go as a sexy cat or sexy librarian wore their costumes with Ugg boots and NorthFace jackets. It ruined my whole weekend."
Not all students are excited about the warmer temperatures.
"I was so not ready for this," complained junior communication studies major Emily McLean. "I had embraced the leggings, jeggings, oversized sweatshirt or my Greek hoodie look and was really ready for my holiday season weight gain, but then WHAM! sun's out…I hadn't shaved my legs in like two weeks. It was awful."
Members of the Delta Delta Rho fraternity pledge class saw Emily leaving the bookstore earlier in the day and agreed she was "bangable."
This week's forecast calls for rain and temperatures in the mid-50s. Looks like the sundresses and miniskirts will be put away until Punxsutawney Phil determines winter's length on February 2nd. Early assessments call for as much as a 43 percent drop in feelings of "stoked."