by Brody K. Truce
Senior Staff Writer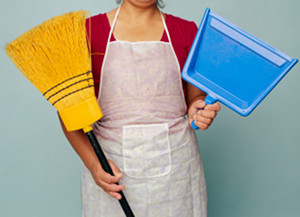 "To promote respect, civic engagement and trustworthiness in our students." Until last week, these were the tenets of the Eastern Maryland College mission statement.
"It was time for something new," explained EMC president Dr. Gilda Murr. "We've been operating under the same mission statement for over four decades."
The change in mission statement was spurred by a recent visit from Shuster and Associates, a consulting firm that specializes in higher education. Shuster and Associates was solicited by EMC to assist with reversing an anticipated $1 million budget shortfall.
Consultants spent three weeks interviewing staff and combing through college records to arrive at a total of 43 cost-saving recommendations that would save EMC just over $1.2 million this year.
"They really helped tease out some glaring oversights in our budget," explained Dr. Murr during a recent interview. Examples include replacing the cafeteria's weekly "Filet Friday" for a slightly less popular "French Fry Friday" for a total savings of nearly $20 thousand per year and initiating a campus "lights out" at 9 pm each night to cut electricity costs and save nearly $50 thousand per year.
"By far, our biggest unnecessary expense was our custodial staff," said Murr. Although she was not willing to share specific numbers, she described the custodial staffing cost as "staggering."
Last Friday, EMC leadership unveiled the campus's new mission statement—"to promote respect, civic engagement and personal responsibility in our students"—and promptly announced that they had arranged for the early retirement of all 23 campus custodians.
"We can think of no better way or time to start instilling in our students a love of personal responsibility than by providing them with this opportunity to begin cleaning up after themselves on a daily basis," said Murr.
Student duties will now include scrubbing down showers and toilets after use, rotating vomit clean-up each Sunday morning and delivering floor garbage receptacles to outdoor community dumpsters.
"It's a very exciting initiative!" said student government member Carlie Spiller, who sat on the cost reduction mission task force. "My constituents are always complaining that they're not treated like adults. Now they'll know their voices were heard."
Student reaction to the changes was mixed.
"I'm excited about French Fry Friday," said Melody Kauffman, a second year liberal arts major, "but this 'personal responsibility through cleaning' thing seems like a load of shit."