by I.M. Knott-Tawkin
Freelance Writer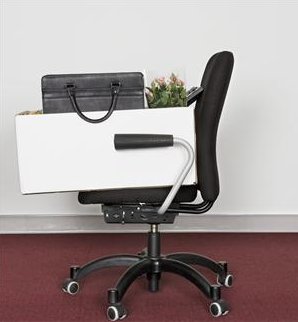 "There is absolutely, positively nothing funny about being an adjunct," says Kontingent "Konnie" J. Klown, who has gone through life with an unusual name coined by her parents, itinerant academics.
And Klown's recently formed group, "Adjuncts Are Amazing University Psychics, See?" AAAUPS (not to be confused with AAUP, AAA, or UPS, and pronounced "Ooops") is going to take the bull – or the white buffalo – by the horns in the mystical year, 2012.
Klown predicts a cosmic confluence of power for adjuncts shortly after the Modern Language Association conference in January 2012.
Despite her name, she doesn't think having to use a student locker as an office is funny, nor is knowing whether she will teach eight courses — or zero – in any given semester. Klown is the first second-generation academic of a wandering band that huddled together in the trailer park they called home. Actually, she used to be in a band, too, but regular practice conflicted with her 8-8 teaching schedule.
For her, campus exploitation has been a family affair for generations.
"But 2012 is a year of new beginnings," she says. She initially recoiled at blog comments maligning contingents as the reason higher education is failing, that students are dropping out, that they default, that grades are being inflated, that the temperature of the earth's crust is rising, that the ozone layer is waning, that Congress is deadlocked and that we didn't have a good crop of apples this year.
Yet, all those allegations got her thinking.
"Adjuncts' teaching ability is not the reason that there are problems with higher education today," said Klown. "Rather, underuse of adjuncts' superpowers is."
Twentieth century ideas like union organizing and appealing to professional associations are hopelessly outdated, she contends. Fight back with your mind, she urges.
"Telepathic and telekinetic powers allow us to teach with good graces everywhere – even simultaneously – at any time of the day or night, and with textbooks that may not appear until after classes have started," Klown observed. "We must harness these innate strengths for the betterment of humanity."
Klown maintained that AAAUPS will test its abilities to shift campus climate. "Let's think very hard," she says. "As in: 'Give me an office.' Latch on to the vision as you watch the odometer skyrocket, stumble in the parking lot, and stand in the doorway in a rare moment with your superior. Don't waver. Think 'office' with all your might.
She predicts that the message will beam toward your supervisor's temporal lobes. "The situation might get uncomfortable at first but ultimately your boss will break the silence," Klown states. "'Do you want something?' he or she may finally ask. 'Do you want to sit down?'"
Accept, Klown advises. "This may look like a small gain for some. But rest a spell, and make small talk. This is politics at its best, something adjuncts need to learn to play more vigorously.
"But when you leave, be sure to take the chair."