by Monty Tufnel
Freelance Writer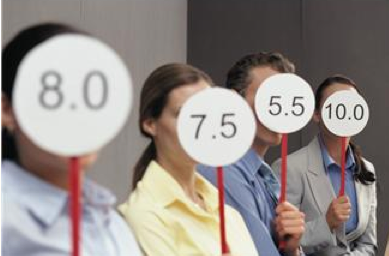 Carolyn Munchen, a graduate student in English Literature at Smothers University, set a new world record today when she was appointed her 13thdissertation director. Dr. Horace B. Glastonberry, Victorian scholar and Smothers' full professor, agreed to be Munchen's dissertation director for the almost completed "Mirrors and Skylights: Image and Reflection in the Reflective Novels of Victorian England."
Glastonberry replaced Dr. Amy Venia, who had served as Munchen's dissertation director from March to November 2011. Venia, a world-renowned expert in Victorian shadow puppets and drama, had abruptly informed Munchen of her decision to step down as dissertation director the day before Thanksgiving break, because Venia had decided to run off to Europe with her new lover, Dr. Milton W. Kingsford, Irish Literature specialist.

"I just want to get the damn thing done," said Munchen. "I am starting my 8thyear at Smothers in this Ph.D. program and if I don't finish this year I will have to appeal for an extension. Everyone knows those are rarely granted no matter what kind of turnover there has been in dissertation committees."

Glastonberry refused to comment specifically on Munchen's project, releasing a statement that merely said, "Serving on dissertation committees is one of the benefits of tenure. I'd rather read other people's work, than have to keep producing my own."

Munchen started her dissertation in 2004 under the direction of Dr. Carl King, who spontaneously combusted suddenly six months later. Since then, Munchen has struggled to maintain any long-term relationship with her directors, all of whom, prior to Venia, resigned as her dissertation director because of creative differences.
One of those creative differences may have resulted in the controversial Put My Mirror Up To The Sky: Victorian novelists and Seeing Through the Glass Darkly, the best-selling book by Dr. Anthony Johanssen. Munchen claimed Johanssen stole her idea, but with no academic clout she was forced to discard four of her dissertation chapters.
"I was told that you can't dust for ideas," said Munchen.