by John Dolphin
Staff Writer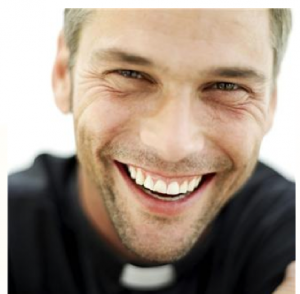 Each year, college students grow out their hair during the month of November. The origin of this tradition is unknown, but it has been steadily growing in popularity until recently. It seems that like other fads, participation in "No Shave November" has become passé.
One student attributes the sudden loss of interest to the most recent season of "Dancing with the Stars" which showcased contestant Chaz Bono's lackluster beard for a national audience week after week.
Upon seeing the beard, many students were disturbed and shaken. Freshman Andrew Morgan described the beard as "thin, patchy, and ill-fitting." Even Bono's most ardent supporters in the gay, lesbian and transgender community were opposed to the facial hair display.
In the absence of "No Shave November," students are struggling to find other unhygienic holidays to celebrate. However, there are several new ideas on the table.
In the spring semester, the Cardinal Newman Society is pioneering "Deodor-Lent" to raise interest in Catholicism. When asked whether encouraging the stench, their club president replied, "Hey, any publicity is good publicity."
Other potential traditions include, "No Floss February," "Shoeless June," and "Wear-the-Same-Pair-of-Underwear September."