by I.M. Knott-Tawkin
Freelance Writer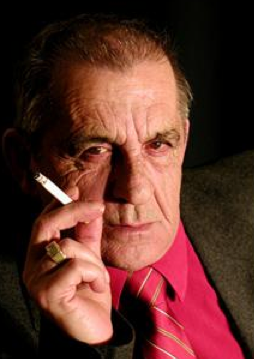 Breaking with a long-standing commitment to nonpartisan politics, the Department of Poli Sci at Succulent State University has endorsed its first slate of candidates in state elections. The policy was spearheaded by SSU's new president, X.J. Carton who was hired after a lengthy national search for him, which included posting his picture on milk cartons and adding his image to the Ten Most Wanted list.
Carton, a disgraced former state senator, was eagerly recruited for his position due to his ability to deflect attention from mangled budgets and mingle shamelessly with controversial conservative donors. He has vocally stated his intent to support his old cronies in the upcoming election.
"It's the right thing to do," Carton said in a phone interview. "In the spirit of collaboration, they scratched my back and now it's time for me to scratch theirs. Figuratively. Anyone else will be scratched out."
Poli Sci department chair Wilbert Jones initially opposed the idea but felt powerless because of his tenure track status. The more he thought about it, however, the more he liked the idea.
"If that's what the president wants, that's what the president gets," Jones said in a phone interview monitored by a third party.
"Massive budget cuts leave me no choice," Jones added. "I'm currently teaching every course in the department, way beyond my specialization in ethics in politics. I am answering my own phones and doubling as an admissions representative. These steps are necessary to ensure that the the president is paid what he is worth. And, although these are really lean times in our state, our president clearly can chew the fat with top officials."
Pre-law student Jennifer Jackson said, "I thought all colleges endorse candidates. Isn't that how we get our state funding?" She intends to get to know her way down to the state house, which – initially – she thought was housed in a neighboring state.
"Oh yeah," she added. "I forgot."
"This is sure to get more of our students engaged in the political process," Carton said. "And short of that, it's sure to get more of our students engaged."