by Alice Hawthorne
Staff Writer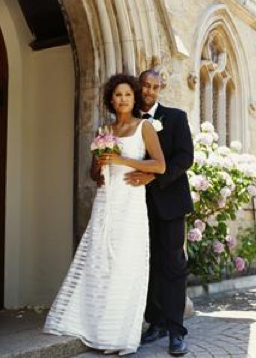 Social justice-minded higher education professionals continue to impact the civil rights movements in our nation. Most recently, use of the word "partner" by heterosexuals has completely revolutionized the gay rights struggle.
"I heard a homosexual colleague refer to his significant other as his 'partner' at a conference and I thought, well, I can do the same," said Allan Burnes, Director of Student Affairs at State North University. "Usually I'd donate money or go to a protest, but this is probably going to have a much wider impact. My partner, Sarah—who is female, by the way, I'm straight—agrees."
Although "partner" is a word historically used by the gay community to describe someone with whom they are in a long-term, committed relationship, heterosexual professionals on campuses across the nation have begun to use the word to eschew straight privilege.
"I really feel connected to the gay community now," said Lisa Bochardt, Housing Coordinator at Washtown University. "It's like I understand their struggle—it really got to me as my partner Jake and I were organizing the wedding gifts from our 200 friends and relatives after our state- and church-recognized ceremony in November."
The idea behind the "partner" movement is to show support for the gay community by using the word instead of "husband" or "wife," which will result in a complete overturn of current political policies supported by millions of social conservatives.
"I'm fresh off maternity leave so pretty much everyone knows I am straight, but using the word 'partner' shows that despite being able to have children without any judgment from religious or political figures, and being able to raise them in a marriage with the person I have loved for ten years without having to cross state lines, I am totally willing to give up the privilege of saying 'husband'—but that is what I have, just to be clear," said Evelyn Payne, Coordinator of the Social Justice Program at Lakeside College.
The change has been noticed by LGBT colleagues as well.
"My boss suddenly started referring to his wife, Sarah, who I have known for five years, as his 'partner.' He doesn't even say 'Sarah' anymore…just 'my partner wants to know if you guys are still on for tennis this weekend.' I had no idea who he was talking about until Sarah texted me later to say that 'her partner wanted me to come by the house later for coffee.' Well, whatever…MY partner and I have no idea what the hell is going on with these people," said Jim Wolling, Assistant Director at State North.
"By not identifying that Sarah, mother of three, is my wife,' I'm helping to make this campus safe for ALL students," said Burnes.
The movement has created some confusion, however. Human Resources has stated that they have had to redo paperwork for several professionals after hearing them refer to their partners.
"Domestic partners on campus have a separate insurance package—so it has been frustrating and awkward to follow up with staff members to ask if they are in a same-sex relationship," said Laurie Fleischer, HR Director at Lakeside. "They're always pretty quick to set us straight, though…pun intended. It's like only people in higher education are doing this. My partner—Steven—tried referring to me as his partner at his engineering job, but now everyone just thinks he's gay."
Despite a few drawbacks, the movement is gaining strength with over 45% of the professionals surveyed saying they use the word partner whenever possible to show support for gay colleagues.
"One day, we can make a difference. By partnering together, we can make sure everyone knows that, gay or straight, we all can use the same words," said Burnes.
As of this writing, gay marriage is still illegal in most states, but heterosexual "partners" can still marry, claim each other on taxes, use each other's insurance, and enjoy basic civil liberties.