by Monty Tufnel
Freelance Writer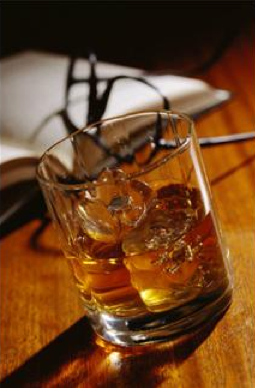 Highland University announced today that Provost Marshall Higginbottom has resigned in the light of news stories surfacing that Highland faculty had been receiving bottles of expensive scotch in exchange for passing students. Higginbottom, recently decorated with a service emeritus award by Highland President Horace Faunteloy, leaves after heading Highland's academics for 18 years.
In a brief statement, Faunteloy called Higginbottom a "fine man who should be remembered for innovative programs and not one little scandal."
Faunteloy's reference was to a recent media announcements that cited unnamed Highland students and employees who had seen "inebriated Highland professors at the back door of Topline Beverages hoisting cases of Laphroaig scotch into the back of their SUV's." Dubbed the "Pay for A's" scandal, allegedly, five family members of Topline's owner, Rico Herez, had received straight A's in courses that they apparently never attended. News sources all over the country picked up the story and the little town of Highland has been over-run by media.
Higginbottom's resignation statement was succinct: "I will resign as provost immediately. This is not a moment of regret, but an opportunity to reflect upon the maturation and distillation of one of the finest academic environments in the country." His tone contrasted sharply with his response to the breaking faculty-booze scandal story of a week ago when he said, "I don't condone such actions, but faculty are grown-ups. I can't stop them from drinking. I can only stop them from drinking and grading."
Highland's Faculty Senate Chair Monica Bluestone Halloway-Greeley was critical of Higginbottom's response to the story. "The provost gave credibility where it wasn't deserved. The story that we graded under the influence is yellow journalism at its worst."
Faunteloy says a search for a new provost will being immediately.