by Irma Pelt
Senior Staff Writer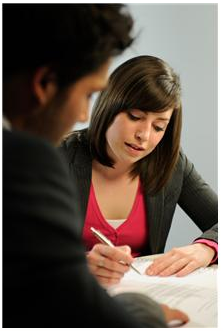 With a record low number of employers registering at this year's ACPA Career Central at Convention (C3), the association announced it is at last pulling the plug on the event for future years. Faced with the competition of The Placement Exchange (TPE), sponsored by six student affairs associations and drawing huge numbers of both employers and candidates, the organization felt shutting down its own placement event made most sense for use of resources.
Extending an olive branch to the organization, NASPA is offering free registration at The Placement Exchange in 2013 for ACPA employees left jobless by this decision.
"We thought it was really the right thing to do," said Gibson Bergman, a NASPA spokesperson. "We especially wanted to return the gracious favor from last year's membership drive after the consolidation vote."
Bergman was referring to ACPA's somewhat controversial decision to extend free membership to members of NASPA who wanted to experience their organization. The offer was made after the two organizations failed to merge in a much-publicized vote that included a live announcement.
"We're prepared to give back to them in their time of need, just like they were to us last year, " Bergman said. "We're a big, inclusive student affairs family, after all."