by Velma Applebee
Staff Writer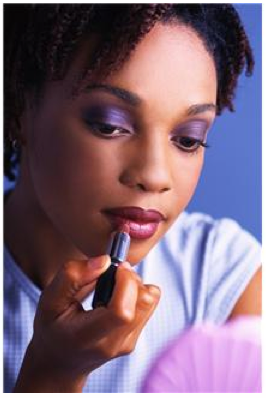 Job searchers at the American College Personnel Association (ACPA) annual conference are in for quite the show. After only 300 positions were listed for anxious job seekers, all job placement resources have now been reallocated to the conference's annual Drag Show, which has grown in popularity over the last several years.
Conference Social Chair Susan Simcox made the announcement via her personal MySpace page. According to Simcox, "We at ACPA are excited to inform you all that we are expanding the annual Drag Show, which has proven to be the conference's most successful networking event. This colorful showcase of talented professionals in student affairs is unlike any other. Oh, and by the way, to pay for the new lights and sound system, we're cancelling all scheduled interviews."
Previously, Career Central at Convention, the job placement portion of the conference, matched hundreds of candidates and employers together over a three-day period.
"Although it has been customary for us to allocate 98 percent of our resources to professional development opportunities like keynote speakers, job placement and massages in the exhibition hall, we have now adapted our funding structure to better align with our knowledge, skills and abilities," states ACPA Conference Chair Executive Director Elect Bradley Morgan. "ACPA will also produce the revolutionary 'ACPA Professional Competencies for the Best Drag Show EVER!' document later this spring to guide professional practice throughout higher education in this area."
Reactions to this shift in conference priorities vary greatly among prospective employers and employees. Many are ecstatic because of the lessened pressure of the conference, not to mention the opportunity to listen to more Lady Gaga.
Others, like job seeker Jeremy Pinder, disagree. "All I can say is that I hope the new sound system is rocking and everyone has a good time. Maybe I'll try to find schools to interview me by posting a 'Missed Connection' on Craigslist."
Three of the recruiters declined to comment on the major shift in priorities of the conference. However, Joseph Vandelé, an optimistic and well-dressed staff member from the Boulder Art Institute, was very sensitive to the situation and willing to share his feelings.
"Even though we planned on conducting standard interviews with candidates, we'll probably get a great idea of what they're capable of during the amateur portion that opens the Drag Show. We can still evaluate them on some of the most basic job-related skills, like creativity, flexibility and the ability to perform under pressure."