by. W.S. Winslow
Freelance Writer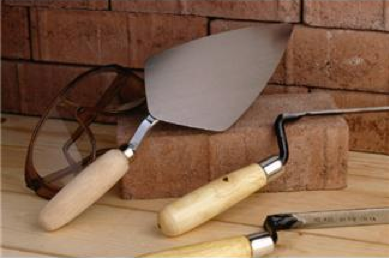 Hamaugh by the Sea, MA — As states become increasingly desperate for revenues to keep the leaky ship of government afloat, many legislators have cast a covetous eye on the multi-billion dollar endowments of America's tax-exempt institutions of higher learning.
In response to the tax threat, administrators at the country's elite schools say they can no longer rely on automatic student club funding, free exam week massages and exorbitant student-professor dinners to generate adequate overhead. Some have had to get downright creative when finding ways to spend their money and avoid turning it over to the taxman.
One of the most popular strategies currently being employed is "bespoke building," whereby viable, often new, campus buildings are torn down, brick by brick, by legions of highly paid union laborers. Once a brick has been meticulously dislodged from the existing structure, the attached mortar is painstakingly removed by hand. Only then can the brick be refurbished and made ready for eventual reuse in the replacement building. Because each brick is handled individually, the restoration process takes about four hours for each one.
Hamaugh University President Millicent Hightower, who has been at the forefront of the bespoke building movement, noted "We've got a massive endowment to draw down, so we're serious about spending as much money as we can in both the immediate and the longer terms, but we're also mindful of the need to be green here at the university, and the bespoke building approach allows us to address both priorities."
Noted a job foreman who asked to be identified only as Sully, "If these brainiacs want to pay union scale for my boys to sit around knocking the cement off every brick on this campus, we'll be more than happy to do it." Mr. Sully, age 35, figures this job will see him through to retirement.
What becomes of the other building materials? According to President Hightower, between recycling, upcycling and landfill requests, there are plenty of uses for the items the builders can't repurpose. "The challenge," she notes, "is finding the slowest, most costly solution. Most of our contractors are used to economizing, but once we get them up to speed with the bespoke approach, they're pretty quick to get on board."