by I.M. Knott-Tawkin
Staff Writer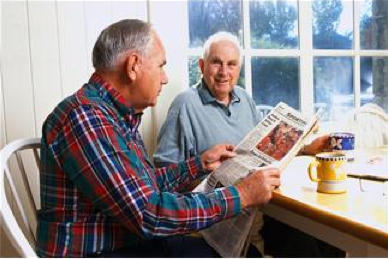 Determined to finally put his obscure campus in a forlorn town on the map, Dr. John F. Doe, recently tenured at Scourge College, has decided to follow in the footsteps of other academics notorious for flogging their transplanted hometowns in public.
His 5,000-word essay in Scourge Yesterday shocked locals even as it delighted those who fled the state years ago for greener pastures.
"Now that I finally have tenure, I can say what I want," Doe said in a phone interview. "I never liked it here, and I never will – but I cherish the opportunity to guide the young minds in the midst of nowhere – or was that mist. When I look out the window, I don't know if I'm seeing a dust storm or if my glasses just need to be cleaned. Be that as it may, my 17 scholarly publications in the last year alone position me, permanently, at the top of my field in this hopeless town."
Scourge president Mary Lynn Waldrum expressed some reservations about the piece that panned both the town and the college, even as she hesitated to censure Dr. Doe's free speech.
"I don't read Scourge Yesterday anyway," she said. "I prefer to look toward the future, as in cutting the budget lines to any new hires in Dr. Doe's department. Let's make sure he's mired in teaching for the foreseeable future. And as he is tenured in our newly merged department of anthroposociohistorobioapathy, he'll have plenty of class preps to keep him away from such writing in the future."
Angie J., a freshman who took Dr. Doe for Introduction to Abstract Thinking, expressed her disapproval on a popular rate-your-faculty site.
"He is by far the wrost professor by far at Scrooge [sic] in the hole world, and I say that as a freshmen who has had five other teachers so far. Not only did he want us to read, but write to. This is not what I came to campus for. If he doesn't like it hear, he should just leave, like I will unless he is fried [sic]."
Most colleagues refused to comment as they were frantically emailing their own C.V.'s out in the light of the negative publicity. A retired member of the department of anthroposociohistorobioapathy, who asked for anonymity, said that he first felt like "a deer in headlights" upon reading Doe's shocking commentary on the college and its town.
But pausing just for a moment, he added that the commentary might encourage peers to flee while they still can.