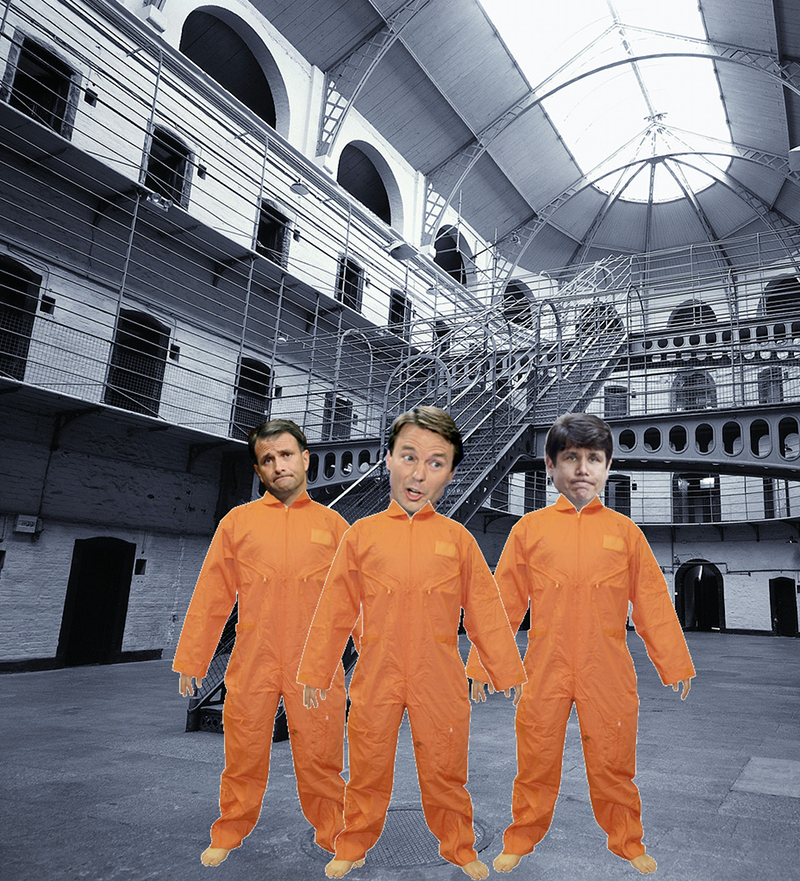 After the overwhelming success of the University of Texas's "Ethics Unwrapped" program featuring ex-lobbyist and convicted felon Jack Abramoff, a world tour is being planned for A-list ethics specialists to extoll wisdom to business and political science students.
"Students and faculty at the McCombs School of Business were the perfect test audience for us," said entertainment agent Artie Cameron, who signed Abramoff as a client as soon as the UT session ended. "MBA students want to hear from someone real – someone who's been there. They're sick of goody goodies like the Dalai Lama and Nelson Mandela being shoved down their throats. I'm sure they're nice guys, but let's be honest – they've never faced the tough dilemmas of the corporate world."
Teaming with Abramoff for the "Pay to Play" tour are former Illinois Governor Rod Blagojevich and former U.S. Senator John Edwards.
"Ideally, Rod and John will both speak live from jail cells, adding to their credibility," said Cameron. "We'll use cutting-edge technology to modernize the concept of the 'speaker tour.' After Pay to Play live, in-person ethics speakers will forever be judged as boring poseurs. How can you believe someone stands for strong ethics if he he hasn't done hard time?"