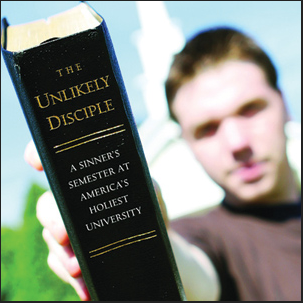 While The Cronk's writing staff slows its pace for a quick summer breather, our wheels are still turning and we want to connect with readers.
Enter the online summer book club. How does it work?
Get the book. This year's selection is The Unlikely Disciple: A Sinner's Semester at America's Holiest University by Kevin Roose.
According to book club hostess Irma Pelt, "This dude did what we've all wanted to do. He infiltrated another institution of higher education and learned their secrets."
Read along as Roose, a student at Brown University, goes undercover at Jerry Falwell's Liberty University for a semester. More importantly, engage in discussion about the things Roose teaches us about our work."
Get a twitter account and follow the hashtag #CronkClub. Need a quick lesson on Twitter hashtags (that funny little # symbol)? Click here.
Facilitator Irma Pelt will post questions and we will all join the conversation.
The fun begins June 20 at 9:00 p.m. EST.