by Anselmo Watkins
Freelance Writer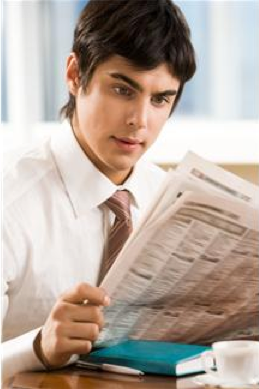 Vice President for Media Relations Melvin Baha of Pequod University in Northern California has taken an unusual step in hopes of raising awareness of his university. Instead of having his staff send out typical press releases and story ideas to the media, he has ordered his entire media relations staff to place their focus getting the school mentioned in an elusive " quirky trend story" in a prestigious East Coast publication, such as the Washington Post, the Chronicle of Higher Education, or the the holy grail, the New York Times.
"A trend story is the single best way to validate a university on the West Coast," Baha said. "It gives you credibility, elevates you in the eyes of the important deans, presidents and chancellors. Without a mention in a trend story, you pretty much don't exist."
A "trend story" is a feature story that details hip, buzz-worthy events taking place on college campuses. They often feature an overuse of adverbs, vague statements of alleged facts or unverifiable anecdotes, and obscure research papers.
According to Fedallah Stubb, professor of writing at Enderby University, the most perfect trend story in modern history was written in August 2011 when the Huffington Post wrote "Gay Male College Students Using 'Sugar Daddies' to Pay Off Loan Debt."
"It had everything. Innuendo – no pun intended, a titillating subject, vague, lurid details. It was, without question, the ultimate trend story," she said. "Trend story writers have been striving to meet this ideal ever since, and as a result, they only take the best pitches."
Baha told his staff to beat the bushes to find unique, obscure stories that might be considered trend-worthy and to spend less time on stories of campus research and student achievement.
"I assigned one to haunt the hallways of the Dance Building in hopes of finding a great hip-hop story and another to attend every single Student Affairs event, especially if it involves minorities. Times reporters love minorities," the extremely caucasian Baha said.
But according to staff member Ismael Queeg, the quest for a trend story has been a big disappointment as quirky idea after quickie idea has been met with stony silence from the East Coast. In the meantime, general coverage of the school has suffered as staff members spend their time working the phones for ideas and banging out e-mail pitches.
"We're just a small, average university, but we have some interesting specialties including research on strawberries, the Starbuck Center for Don Quixote Studies, and we have the world's leading expert on on sperm whales," Queeg said. "But I don't have time to write any of that because Baha has made it clear that getting a trend story is our priority. So, instead, we are left grasping at straws, trying to find a mystical pitch that some hipster reporter for the New York Times will give a damn about."
"I actually set up a filter on my e-mail so I would stop getting their damn messages," said Times Higher Education writer Humphrey Schooner. "At this point, even if they did come up with a decent pitch, I would probably ignore it, or at least exclude them when I did write about it. Power of the pen, baby."
But Baha is unfazed. "We will get the trend story, and when we do, I will walk into the president's office, lay it down on his desk and declare victory. Because at that moment, Pequod University will be on the map."