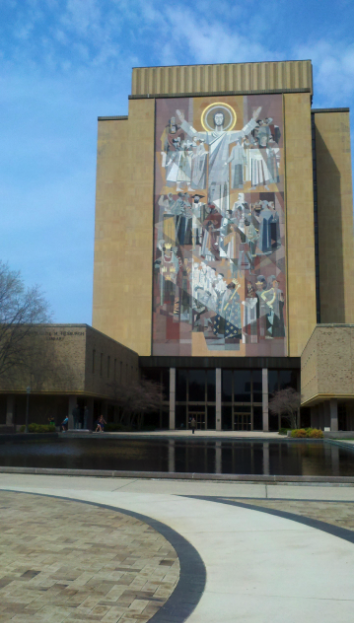 Following the ultimatum issued by Virginia Governor Bob McDonnell to the University of Virginia governing board to clean up its controversial mess or face immediate termination, Rector and controversy fire starter Helen Dragas has established her next career goal.
"I may have underestimated the power of U-Va.'s sense of tradition in my attempt to unseat its president," said Dragas. "I've decided to find a place more open to change: Notre Dame."
According to Dragas's PR advisors, Notre Dame needs just the type of chutzpah Dragas showed in her aggressive removal of U-Va.'s popular president Theresa Sullivan.
"Notre Dame has been operating like an exceptional university of higher learning," said Dragas in her announcement. "Unfortunately the world has changed and colleges need CEO-minded leaders. God is a great motivator, but He's no CEO."
As an example, Dragas explained that God had been given second and third chances to revive Notre Dame's underperforming football program, but failed to show quantifiable results.
"Just because God is popular, doesn't mean He's ready for corporate-style leadership," said Dragas, who also showed uncharacteristic humility. "I'm not saying I'm a perfect leader, either. I learned from my mistakes in the U-Va. case and this time I'm going to make sure to offer God a win-win proposition – a lifetime teaching position with full tenure benefits."