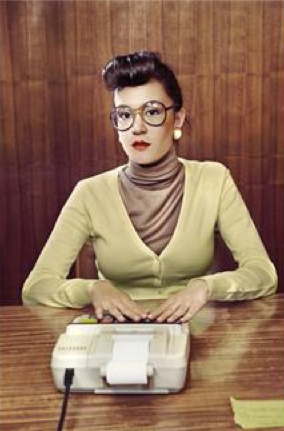 Members of the financial servicing department at New Macedon College will travel to Louisville next week to accept a the Golden Tortoise award for endurance at the National Micromanagement Training Institute.
"In our annual Micromanagement AsSEssment (MASE) study of employers, New Macedon's staff have always ranked in the top five for micromanagement techniques," said MASE designer, director, CFO and custodian Patricia Harris. "They are a model of strict hierarchical structures and brilliantly rigid roles."
"It's such an honor to come to Louisville for this award," said New Macedon's assistant dean, head secretary and diversity coordinator of financial services Wanda Neill. "I can't imagine working anyplace else."
Other members of the award winning staff declined to speak at the ceremony.
Unfortunately, the staff will have to return to New Macedon before the end of the conference to meet with officials investigating allegations that the financial services staff have not updated any practices or software programs in their department since 1994.
"Of course we haven't!" said Neill. "We've been working for almost two decades to find a place of stability on our campus. We've had to fight against constant changes on campus in order to perfect what we were doing. We had to fire someone last year who insisted we needed to move to an online billing system. Last year we perfected our process of alphabetizing our paper financial aid applications and she wanted to ruin all that. Preposterous!"