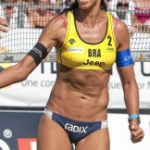 Showing resilience from criticism of the Chinese-manufactured USA uniforms he designed for the 2012 Olympics opening ceremony, Ralph Lauren has teamed with the Fashion Institute of Brevard to introduce edgy fashion for future games.
"I knew I needed to consult with an American college to reground myself in national values," said Lauren. "What I learned is that Americans love the USA and sets the international bar for respect of women. Just look at the ratings. Men's Judo is a surprising loser but women's beach volleyball is so popular! It's fantastic that our country has really embraced females as equal athletes."
Students at the Fashion Institute are busy creating Lauren-approved prototype uniforms to be revealed at 2014's Winter Olympics in Russia. If the legendary Lauren has his way, his exciting vision of women's moguls, luge and speed skating in bikinis will become an egalitarian reality.
Some students have dreams beyond the winter games.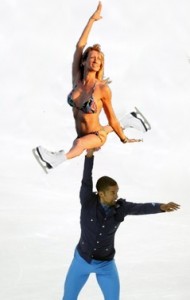 "I'm going to stay at the Fashion Institute for grad school so I can design for the next summer games in Brazil," said first-year designer Clyde Vernais. "I'm targeting sports that don't receive much press attention for its athletes. My new fashion line for skeet shooters celebrates feminine strength and dignity, while freeing them from bulky jackets so they can perform at their best."
Male athletes may benefit from this fashion innovation, too.
"Students from several Italian fashion centers have contacted us about trends in nationalistic pride," said Lauren. "We may see the Italian men's rifle team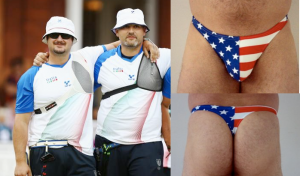 shedding their sloppy shirt/shorts ensemble and showing more respect for their country's history of fashion excellence in 2014."
Lauren has expressed concerns that the International Volleyball Federation has loosened its rules about women's volleyball attire for these Olympics in order to allow more body coverage.
"I learned my lesson about cultural respect the hard way," said Lauren. "Let's hope the rule makers don't take away the dignity of the female body they've worked so hard to exhibit for the world."