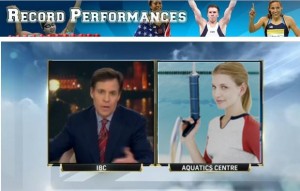 After stunning the world with her come-from-behind victory over two former world champions in the aquatic trampoline rifle competition, Audrey Bourne returns to life as a Charleston State University (CSU) senior this fall.
"We were so proud of her!" said CSU student Carolita Gomez, who watched Bourne's performance at a special viewing party on campus. "It was one of the best moments of my life. I'd love to go to her welcome home party, but they scheduled it at the same time as the Greeks' welcome week kick off. Maybe she could come there."
"My friends at home couldn't believe Audrey was one of my dormmates," said RA Chuck Rivers. "It's like a dream that she won a gold medal. I wish I knew her better, but she wasn't a very engaged community member. She missed most of our floor dinners and movie nights because she was training. If she'd made a little more effort I'd probably go to the welcome back event."
In response to Bourne's newfound fame, CSU has scheduled a home meet for the aquatic trampoline competition during its homecoming celebration in October.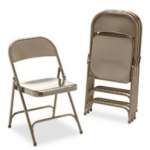 "We're nervous that we may not have enough seating for the throngs of new aquatic trampoline rifling fans," said university president Ruben Springfeld. "Attendance could be double or triple what we'd normally expect. I've told my development officers to raise the money to add enough seating to the aquatic center to accommodate the popularity surge."
The development team reports that a wealthy donor, inspired by Bourne's heroic performance, will write a check to cover the entire project.
"Audrey is the world's new sweetheart," said millionaire Walter Howell. "The least I can do to repay her unprecedented courage is spring for twenty folding chairs."