by Aloysius St. Bernard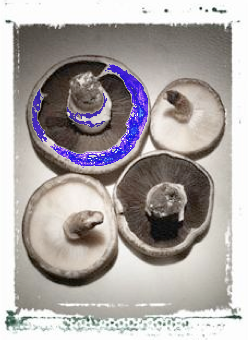 Another prominent organization delivered notice to Penn State University that it is in danger of losing its membership.
Prominent research organization the International Society for Mushroom Science (ISMS) delivered notice to Penn State that the University is in danger of losing its membership, in the wake of an independent investigation by former Director of the FBI Louis Freeh.
The letter specifically cites comments in the Freeh Report about Penn State's mushroom culture, and asks that the University respond in detail by September 30, with a list of steps it will take to ensure appropriate institutional control is exercised by the leadership of the Mushroom Products Group, according to Penn State's Vice Provost for Academic Affairs, Blannie Bowen.
"Judge Freeh's comments showed that Penn State would do anything to protect its reputation. Penn State's reputation in macrofungi-related circles has been stellar for decades. They bring in $125 to the university every time they send out a mushroom spawn culture," replied Dr. Allen Mitu, chair of the ISMS. "That provides a powerful financial motive for protecting their reputation at all costs. If we didn't speak up about this situation, and if we allowed Penn State's Mushroom Products Group to go on as if they have no part in the university's culture problem, the relevance of the ISMS would be put in question. We simply can't have that."
"We are doing our best to gather information," said Dr. Martin Thorsten, the chair of an internal investigative team assembled by the mushroom department, "But honestly, it's been difficult to respond to their concerns. The Plant and Mushroom Products Group is focused on teaching, research and outreach programs that raise Penn State's profile in the mushroom industry. We don't really interact with that many other departments – or really many other people. Most of our time is spent culturing mushrooms and looking at them under microscopes."
"We do our absolute best to maintain Penn State's cultures," Thorsten agrees. "It's how we support our department research. What's wrong with that? We are very proud of our record of leadership in macrofungiology. I just don't feel this inquiry is fair. It feels like they're punishing the mushrooms for something they weren't even involved in."

Mushroom industry analyst Jennifer Austin, appearing on this morning's Pennsylvania Farm Report, explained the potential impact of a loss of institutional membership on the university.
"Pennsylvania leads the nation in the production and processing of mushrooms," notes Austin. "And the potential loss of mushroom-related revenue provides a powerful incentive to cover up. Were the group to pull Penn State's membership – which it has not done – the school would face the loss of eligibility to attend the annual international congress on mushroom science. And that would stink, because I hear it's going to be in Vegas."