by Leah Wescott (as inspired by TJ Willis)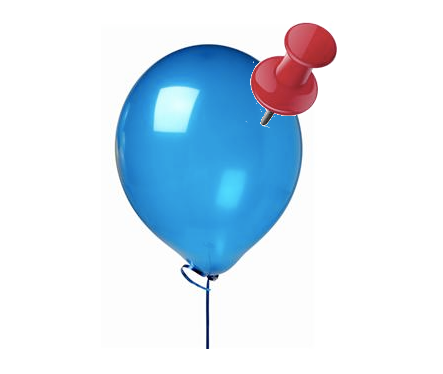 As shortages in the global supply of helium reach crisis level, industries varied as science labs and party stores have faces budget pressures and strict rationing. Now the depletion has devestated university orientation staffs.
"After we realized how much time our orientation leaders spent blowing up and delivering balloons, we realized we'd have to cut 40 percent of our staff," said Lisa Brandberg, assistant director of transition programs at Cal State Yorba-Linda. "We tried to create alternate assignments, like sidewalk chalking or poster papering, but we found those jobs stupid or unsustainable."
"Is orientation jinxed?" said third-year orientation counselor at Lime County College Sawyer McClaggan, who received his pink slip on Thursday. "After we survived the global glitter crisis of 2010 we thought we could relax. Now I'm seriously rethinking my major in chemistry. Liberal arts doesn't look so bad now."
"We promised to quit our favorite staff bonding activity of inhaling helium to make Munchkin voices or to take pay cuts. Anything – just keep the balloons!" said recently-terminated orientation counselor Randi Folger. "I would have happily resigned if the money saved would have been spent on the most important part of Welcome Week. Mylar."
Some orientation alumni are relieved at the change.
"Enough is enough," said TJ Willis from the University of Arizona. "When I heard the news, I thought 'Thank God. No more balloons! I still have nightmares about my days as an orientation counselor when we had to come in three hours early – 4:00 a.m.! – to blow up balloons. Those resources should be spent on developing more engaging welcome programs."
"Typical adminstration response," said Folger. "They just don't get it."

Follow Editor-in-Chief Leah Wescott
on Twitter