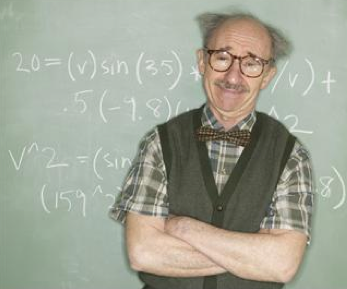 While the US space program has been retired for the foreseeable future, aeronautical scientists are still hard at work to ready for a hoped-for return to the cosmos. Most recently, researchers have been paying special attention to Physics Professor Malcom Saurum. Dr. Saurum's work has nothing to do with space travel but his extraordinary ability to manipulate oxygen could hold the secret to future innovations.
"We learned of Dr. Saurum's remarkable gift last year when one of his former students interned with us," said NASA scientist Fred Rupert. "The student said he had taken Dr. Saurum's four-hour Light, Perception, Photography and Visual Phenomena laboratory and swore he never saw the professor breathe."
NASA representatives were sent to review Saurum's work and initial data is promising.
"Dr. Saurum talked for about 40 minutes before pausing when a student raised a hand to ask a question," said Rupert. "We couldn't tell whether Dr. Saurum breathed during that pause, but the student asked a yes-or-no question and Dr. Saurum's answer lasted 20 minutes."
"Most humans can't hold their breath longer than two minutes. This is an extraordinary breakthrough!" said NASA Director of Oxygen Containment Systems. "If we can capture the science behind the man we affectionately call 'Professor Windbag,' we might be up in space again within the next century."