by Henry Wenslydale and Monty Tufnel
Freelance Writers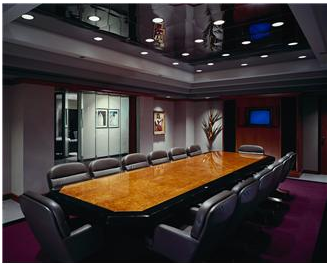 In a shocking announcement this week, the Board of Trustees for Ramses University declared that it would completely eliminate its executive leadership team September 1.
"This decision was not made lightly," stated James Vandershine, chair of the Ramses Board. "Generic Consultants reviewed our current structure and provided a salient argument to leave the running of the college to middle managers." Vandershine referenced the slew of studies recently that cite best practices, academic standards and benchmarking. "Increasing governmental regulation is taking almost all decisions out of administration's hands," Vandershine explained. "In addition, for every dashboard metric, we have a benchmark and a subsequent laundry list of best practices that move us toward Balridge status. We don't need leaders who have vision to see into the future; we need managers who have vision to see who follows our plans for continuous quality improvement."
"This is hogwash," argued President Casey Conseet at a rally outside of the president's office. "The Board is acting completely irresponsibly. How can you have an institution with the prestige of Ramses University and not have it run by a president and his executive team? Who will wine and dine the big donors?"
"Conseet's questions reveal just out of touch he is," responded Vandershine. "The donors are more interested in athletics, so as long as the coaches and ex-players are there for the photo-ops, the money keeps coming in."
The faculty is surprisingly split on the decision. Dr. Ned Brainard, professor and Goodyear Endowed Chair of Physics, disagrees. "This is exactly the move universities should make in an environment where executives jump from institution to institution motivated only by their career aspirations," said Brainard. "We don't like seeing Ramses get used like that."
The faculty senate leadership disagrees. "We'll be the laughing stock of all of higher education. There will be no pleasure in being ribbed like that," lamented senate president Lynn Hightower-Lowbridge, who in the past has battled the president on everything from cafeteria food to the Ramses mascot. "The Board has another thing coming. Did they not pay attention to what happened in Charlottesville?"
"While I can appreciate Hightower-Lowbridge's sentiments," responded Vandershine, "I would beg that she look at the whole realm of higher education leadership. In the past, executive leadership was always asked to make the tough decisions. First off, with all the benchmarking, there are no tough decisions related to the operations of a university. Secondly, given recent events at Penn State, one can argue that today's college presidents don't even make the tough decisions."
The board's decision will result in the layoff of President Conseet and his 11-member executive team. Vandershine emphasized, "The Board of Trustees wants to thank President Conseet for his valued service to Ramses. I can't emphasize enough that neither he nor any member of the executive leadership team were 'fired.' Their positions were simply eliminated in accordance with our restructuring and effective staffing model. We wish them luck in their future endeavors."
Money saved from the salaries of the Ramses executive team is expected to be put into athletics.