by Jeffrey Ross, Parody Poet
With Special Thanks to WB Yeats, Real Poet.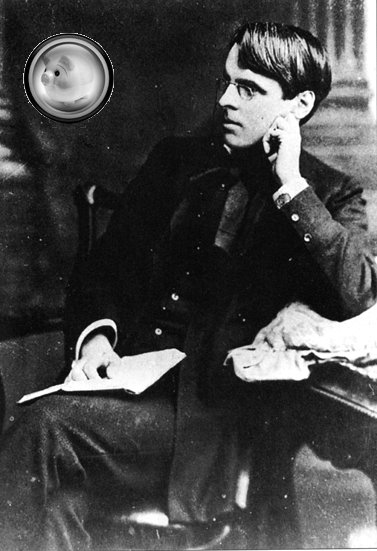 Learning and yearning in the sumptuous college
The student cannot see the instructor;
Servers fall apart, the tablets cannot hold;
Podcast lectures are loosed upon the fold,
The digital ride is goosed, and everywhere
Gigabytes of awareness are down;
The worst lack all meaning, while the best
Are YouTube parodies.
Surely some Second Billing is at hand;
Surely Free Tuition is at hand.
Free Tuition! Hardly are the fees reduced
When a vast image of Wealth Redistribution
Carpets my dorm room: Somewhere in the business offices
A shape with dollar body and government head,
Collection as pitiless as the bank,
Is moving towards bankruptcy, while all around us
Wheel the Deans in Golden SUVs.
Semesters start again, but now I know
Those twenty thousand dollars of added fees
Are not connected to my employment,
And what rough future, when deferment loses grasp,
Slouches towards Wall Street to be born?
!!!Author Jeffrey Ross will be interviewed live on KQCK radio Thursday, September 13 at 10:30 a.m. (AZ time). He will be interviewed about his satirical novel The Phil Dolly Affair. http://kqckusa.com/ !!!