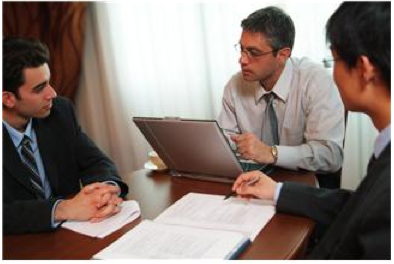 Warwick, Rhode Island—A review of past tenure decisions at Hyperlink College has revealed that nearly every faculty member denied tenure was called "thoughtful" in his or her evaluation, whereas those granted tenure were not.
"I don't really want to go into it, given the confidentiality of it all, but we kind of see thoughtfulness as a liability," said Mervin Convos, chairman of the Hyperlink tenure decisions committee. "We want people whose ideas are accessible and who can jump from one topic to another."
"We're in a bind these days," added Melanie Glick, "because we adopted a customer service model. We have to give the students what they want, and they want professors who can riff and joke and improvise, not traditionalists who stand there and clear their throats while delivering lectures on heady topics."
But a close investigation has unraveled a more complex scenario. It appeared that these faculty were called "thoughtful" only when they were up for tenure, not before. An anonymous committee member explained the situation to us. We will refer to this person as "she"; it may or may not have been a woman.
"We use 'thoughtful' to mean 'we don't like this person,'" she said. "Yes, it's true that we're trying to move away from thoughtfulness overall, as we should, given the times we're in. But let's face it: some of these people we turn down aren't thoughtful by a long stretch. It's more likely that they're into the wrong sports team or don't go out drinking with us. Or maybe they teach a subject we're trying to cut. Or maybe we just like someone else better. It could be anything," she summed up, "but 'thoughtful' does the trick when the paperwork hits the fan."
The word not only gets rid of faculty, but also keeps them from finding jobs elsewhere.
"In several interviews, I mentioned 'thoughtfulness' as one of my strengths," confessed Alison Bruder, a professor of classics. "Never heard from those places again. In my next interview, I said I was 'proactive.' Nothing else. Just 'proactive.' I was offered a position on the spot."
If "thoughtfulness" is both a codeword and an actual quality to be avoided, how will faculty and students know what it means?
"It doesn't really matter what it means," said Billy Domingo, head of the burgeoning Thoughtfulness Elimination Association. "The point is to get rid of it, whether it's real or not. And if you're wondering what it means, you're a bit too thoughtful for our purposes."
Our reporters, having been branded thoughtful, had nowhere else to go but to a secret meeting of thoughtful souls in a one-room schoolhouse in Rehoboth, Massachusetts, where some were reading Foucault and others were playing cards.
"Don't assume I'm less thoughtful because I'm playing poker," hissed an elderly man, winking. "Some of us with real stuff up there, we try not to draw attention to ourselves."