by Anselmo Watkins
Freelance Writer
Flori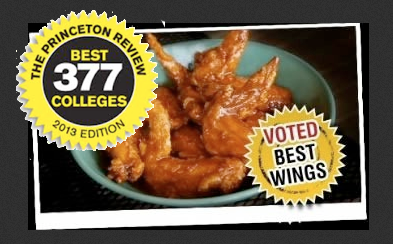 da's Jasper University has been named the "Best College" by the Palm Coast Weekly independent newspaper, the university announced in a press release Friday.
"This is an outstanding recognition for this university and something that our faculty, staff and students can be proud of," said Jasper President Ronald Moore. "The fact that the readers of Palm Coast Weekly voted us the best college is a great honor."
The recognition is part of the Weekly's annual "Best-of" Advertising Supplement, in which readers vote in categories such as "Best Fast Food Restaurant," "Best Strip Club," "Best Medical Marijuana Dispensary" and "Best Early Bird Buffet Dinner." The paper generally features concert and restaurant information, the "Ask a Mexican" and "Savage Love" syndicated columns as well as several pages of advertisements for strip clubs, escort services and medical marijuana.
JU, which has 6,000 undergraduate students and about 800 graduate students, won the poll over Palm Coast Community College and a pair of for-profit institutions, Anderson College and Four-Q College, which was raided and closed by the FBI last month as part of an investigation into a Colombian drug cartel's money laundering scheme.
"Sure, we are the only four-year university in the paper's distribution area, but I'd rather win the award than finish behind PCCC or 4QC," Vice President for Student Affairs Bruce Raimi said. "So, it's a nice little trinket, something that will look good on the wall outside the chancellor's office, or maybe in the food court in the Student Union."
Raimi said the university was considering buying a quarter-page ad in the supplement to celebrate their recognition.
The award helps ease some of the campus-wide disappointment over Jasper University being poorly ranked or passed over completely in the annual U.S. News and World Report Best Colleges Survey, the Washington Monthly College Survey and the Princeton Review Guide to Colleges.
"Honestly, I don't pay those national rankings much mind," Moore said. "I am more concerned with what our alumni and local residents think of our school. And it is obvious that they like us, they really do like us."
A campus-wide celebration of the award is scheduled for next Wednesday in front of the Quiznos in the Student Union.