by Anselmo Watkins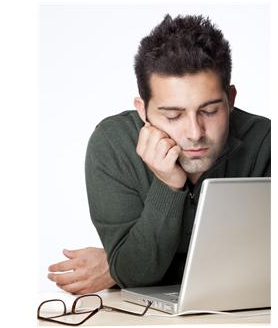 The Model United Nations Team from the University of El Dorado – San Diego traveled to Washington DC to compete in the annual National Model United Nations on October 26. Little did they know they would be tragically inconvenienced by Hurricane Sandy, which left the nation's capitol unscathed while causing billions of dollars in damage to the New York and New Jersey areas.
"The hurricane is a national story, and there we were, right in the thick of it," said UEDSD Model UN Advisor and Professor of Political Science Kenneth Shunt. "Well, actually we were kind of on the fringe, the south end of it. But it was scary and we would like someone to acknowledge that and pay attention to us."
While the storm tracked north of Washington D.C., there was still some concern that the storm surge could affect the low-lying city. But rather than leave the event early, Shunt decided to stick it out until Monday.
"It was scary. We knew there was the potential of flooding, but this is Model UN. You don't just walk away from Model UN. They don't hold these things every month. It's quarterly! And sometimes they only have three in a year," said Shunt.
But by midday Monday the storm lashed the capitol with 70-mile-an-hour winds and seven inches of rain, forcing the closure of both Dulles International Airport and Reagan National Airport and postponing the group's flight back to California.
With the federal government offices closed as well as the city's famed Smithsonian Museum, the 12 UEDSD were stuck in their modest Holiday Inn hotel along with many of their fellow Model UN participants, forced to watch TV, read books and play Apples to Apples while the storm raged mostly to the north of them.
"It was scary for them. These students are from the desert. They hardly ever see rain, not to mention rain of this magnitude. Seven inches! And 70-mile-an-hour winds. Sure we get those every fall with the Santa Anas, but even then it's pretty scary," Shunt said.
"I just studied for my midterms," said senior Josephine Sedles. "It was horrifying. The biggest bummer is that I didn't get to wear my Halloween costume on Wednesday. I'll never get this Halloween back."
"I totally hooked up with that girl from Notre Dame," added Jonathan Arlington. "Dude, what they say about Catholic school girls? Damn. This was better than going down to the Gaslamp. A totally target rich environment."
By the next morning the students were winging their way home, touching down at Lindbergh Field late that night.
"We're glad to be home, back from such a terrifying experience," Shunt said. "This is the sort of trip that will stick in their memories for a long time. Fear will do that to you. It sticks with you."