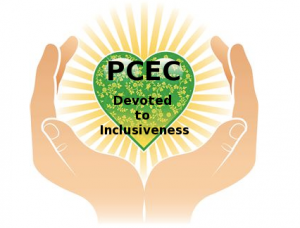 Police interrupted a banquet dinner of the Pacific College Educators Colloquium (PCEC) Saturday night to arrest five of the association's members. According to officials, the arrests followed a two-year investigation of suspected incest.
"We received an anonymous call a couple years ago, telling us that PCEC members had exhibited suspicious behavior at their annual convention," said Colleen McBride, the detective who broke the case. "A new PCEC member who had moved from outside the Pacific region said she saw a number of inappropriate red flags."
According to the police charges, inappropriate behavior included:
A steady rotation of five keynote speakers from inside a select group of members

An executive committee that included the same five people who simply changed titles

Association recognition awards given to the same five people who served as executives
"Some of these behaviors are seen in any professional group, but we knew something was really amiss when every speaker at the conference talked about memories from conferences twelve or thirteen years ago, and only mentioned the five people on the executive committee," said McBride. "When we combed the organization's records, we saw no one else's names in the books."
"The organization calls itself an 'association,' but they don't actually associate with anyone," said assistant detective Jake Sprahl.
"They only reason I knew there was an annual conference when I moved to the region was by stumbling upon a members-only PCEC Facebook group," said one informant. "At conventions, the 'members' thought I was part of the catering staff."

"This is absurd," said Barbara Mosimo, president-elect to the vice-president of PCEC. "Don't they know who we are? We were about to receive the five annual Lifetime Inclusiveness Awards before we were so rudely arrested."
"We don't want to hold every leadership position in the association," said PCEC executive treasurer Troy Shannon. "Even after we spent months updating our web presence, no one steps up when we post our call for nominations on MySpace."