by Jack Snap
Technology Beat Freelancer

In its continuing quest to balance a tight budget and trim the fat from unnecessary overhead costs, College of the NorthSouth has announced that it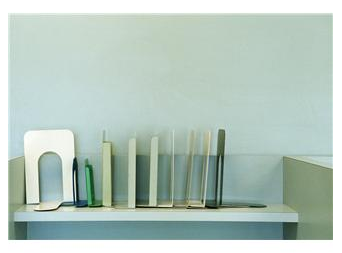 will ban all faculty and formal classes beginning with the spring semester.
"Students have voiced no objection to our innovative plan," interim president Herb Honcho said in a press conference. "The gym will remain open. The library, too – which we expect will become even more popular as a gathering spot without the drudgery of endless assignments. Of course, the sports teams will play, and they can sleep in to boot. And our weary food service staff will continue to serve without a smile or a raise."
Smiling broadly himself when asked what he planned to do about the majors required by most colleges and expected by at least some employers, Honcho said: "Drum roll, please," and cocked an ear to the side. "Yes, our mediocre band will still play. And indeed, we have an answer to your insolent question. We will ask all students to come up with their own 'personally designed major,' a throwback to the 70s do-your-own-thing era, which I remember all too well. Only now, we have all the tools to make it look like students really did something with their precious years here."
Those tools include the best practices garnered from their peer institutions, including robo-certificates, robo-transcripts, robo-syllabi, and robo-earphones, with which students can pretend to listen to MOOCs obtained from other schools while they really listen to their own favorite music. Rolls of robo-rubrics will paper the campus and students will enjoy a new role thought to build a sense of personal responsibility: Uncontested self-assessment.
The results are expected to make for a happier student body, and without the pressure of faculty (who voted "No Confidence" on the interim Honcho administration in December), the president and his cronies expect to be much happier as well. He called up an email on his screen to prove his point but covered the screen so we could not see the student's real name..
"When I chose the College of the Northsouth, I knew I would find the direction right for me," wrote a sophomore we'll call Becky, who is transferring from an Unnamed Big School over break. "I got really good at partying at UBS, and I won't have to give that up. In addition, I will continue to excel at avoiding class, because there won't be any! My parents agree this is a far better return on their investment and I don't have to write any more emails to my professors about being diagnosed with Typhoid Fever or the Mange and see any more ugly F's on my transcript."
Chili-pepper-hot adjunct professor of Ye Olde Media and New Media, Jackson Jones, said the curriculum-free concept came as a relief as he had been holding an entire department together on his own anyway. He was the last man standing after massive budget cuts had "cleansed" his department of old fuddy duddies who wouldn't text students or even remember passwords. Jones intends to write an expose of NorthSouth from just outside the borders of campus, his favorite perch for playing practical jokes on President Honcho, for which he can no longer be penalized.
"U have to roll w/ it," he said of the college's new idea. "Eye relate really well to are students. I no they will do reel good weather I'm their or knot."