by Yremia Johnson
Freelance Writer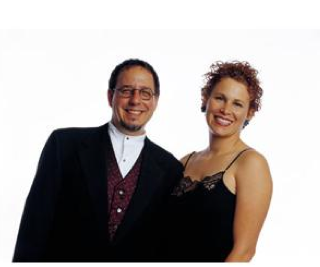 In a desperate attempt to retain talented staff, Chancellor Jard Bleaker announced that the university would begin hosting an annual prom. After asking employees for feedback on how to make his university an 'employer of choice' that would 'stimulate and challenge' its talented workforce, the chancellor's special task force concluded that a prom could help the university achieve its newest strategic goal.
Through a series of interviews, surveys, and focus groups the task force assessed that campus staff tended to be very nerdy individuals. Soon after, the task force realized most of the university staff probably had lousy prom experiences. One task force member admitted her own high school nickname was "Don't-ask-me-Ashley" and that the running gag among the popular boys was to dare each other to just imagine slow dancing with her.
Don't-ask-me-Ashley believes that many other employees also had damaging experiences at prom. "The Administrative Staff Prom is for those employees who had attacks of social anxiety or who didn't go to prom because they couldn't get a date. I strongly believe giving staff some hope at redemption from these experiences would give them reason to stay at the university. It might even inspire them to face the lingering mental health issues that have been keeping them from reaching their full potential in adulthood."
One staff member, whose high school nickname was "Acne Andy," said, "At 34 I finally have the confidence to ask girls on dates. I think having a prom now would be great. I could ask someone… I'm sure they would say 'no,' but at least I could finally have the experience of being turned down by a hot girl."
Campus development director Christina Cash is especially excited about the event. "After the announcement of the staff prom we were bombarded with requests from students to buy tickets," said Cash. Her office initially thought students wanted to participate in the prom. It turns out the students just wanted tickets to watch the event.
"It's going to be like watching the crew from 'Big Bang' go to a grown up prom. This is awesome!" said one fraternity president.
"It turns out the event will be a huge money maker," said Cash. "The campus's various Greek societies have offered to sponsor the open bar and students are buying 'observer' tickets for $20 a pop. We've even sold the television rights to a cable TV network."
University employee Ingmar Sloan has been hired to emcee the event for $35,000. Some administrators believe Sloan is benefiting from a conflict of interest, as he introduced the idea of a prom in a focus group. He dismisses these allegations. "My emcee's fee will barely cover the loss of earning potential I am enduring by staying at the university," said Sloan. "Shoot it hardly covers the recent increase in employee health care premiums."